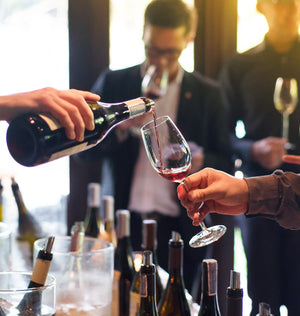 Festive Wines for Q Members
Please contact Peter for his latest Festive Wine advice!
Peter Lunzer's curated wine selection for Q Members
Festive Season 2023 - Q Members 10% Discount Code - Please enter 

Q2023FestiveDrinks

at checkout
As the season for sharing fine ingredients is approaching fast, please consider some of these special recommendations.  There are many more wines to choose from but I have listed some Fizz, a truly delicious Macon, three particularly good options from Bordeaux and no Christmas would work for me without some Tawny Port. Each wine has a unique story and they are only included in this offer because I feel that they represent incredible value for money...
On the subject of value, our Meerlust Red 2019 Stellenbosch is ludicrously inexpensive for the quality and it is a fantastic Party Wine...!
Please click the links to place an order or feel free to contact me to discuss these options and any other liquid requirements that you may have...
Please email peter@lunzerwine.com or call 07768 154 848