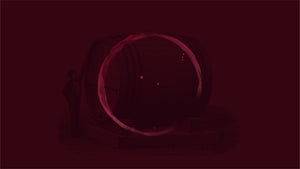 We are very happy to share some of the testimonials about us & our fine wine events
"What I love about Peter and his events is that he is not trying to dictate us what to think. He has a great respect for the individual taste."



Gavin Hastings OBE
Rugby legend and former captain of Scotland & The British & Irish Lions
Eight consecutive events, for senior partners of London's top Law Firms later and I can only say that Peter Lunzer is a genius!
In order to get these guys to accept our invitation and to actually show up on the day you need an exceptional combination of exclusive venue, legendary wines and top of the range hosting. Peter, you nailed it and we were thrilled to get a 100% turnout on all events culminating in 105% at our last dinner in the series. We will certainly use LWE again and I highly recommend their professionalism and skill.
John Cullen
Director, Podium Search
Just to say a big thank you for hosting such a fantastic event last night! Great venue, great wines, great food and most importantly a truly great speaker!
Our clients loved it! Looking forward to the next one…
Paul Osment
Managing Director, Lloyds Bank Commercial Banking
Peter has been hosting our wine tasting dinners for a number of years now. His vast expertise in wines, paired with the ability to entertain people at the highest level while sharing his knowledge is one of a kind and has made each of our client events a huge success.
Guido May
Managing Director Silverfleet Capital GmbH Munich
BIG Thanks! Our guests enjoyed very much and we got great feedback for the dinner. Your advice and engaging dialogues with our clients definitely make the difference. We look forward to working with you again in near future.
Shirley Yee Man Chiu
Regional Head Of North East Asia Brand And Marketing, Standard Chartered Bank, Hong Kong
Many people underestimate the power of selecting the right wines for their events. Peter Lunzer of Lunzer Wine Events has an unique ability to which he shared eloquently with our guests at an LVL Showcase Event held at the IOD.
Wine is a subject many people find confusing and I highly recommend Peters down to earth approach to unravelling the mysteries of wine.
Mark Ward
Founder, Leading Venues Of London
The wine buff is dead, long live the wine buff. 
Finally someone from the wine world that won't make you feel inferior or question your own intellect. 
If wine tasting evenings normally leave you baffled then seek out Claret in the City. Peter Lunzer will steer you well clear of all the superlative nonsense normally spoken, and offer you a true real life description of the six(!) glasses of wine in front of you that will see you chuckling all the way home - on top of that, you'll almost certainly wake up the following morning with some very impressive business cards in your suit jacket!
Andrew Pyrah
Co-Founder, SSM Worldwide
I thought the Wine evening was just amazing!!!!! It is a terrific format and great fun. I actually learnt a lot apart from enjoying lovely wine.
Lucky is the person who can work in a business that involves his great interests. As you are already a master in your field, it was enlightening to hear history and anecdotes so cleverly joined together as well. I was proud to hear that it was an Admiral who made bottling champagne possible. Looking forward to the next opportunity to see you in action.
Richard Shuttleworth
Jubilee Sailing Trust
We have used Peter as a wine connoisseur and raconteur at various client dinners around the world and his extraordinary knowledge and expertise along with his perfect food and wine pairings have proven highly successful. His expertise on wine valuations and investing has added an extra dimension that has been very well received by all.
Jeremy Amias
Global Head – Financial Institutions Group, Standard Chartered Bank, Hong Kong
Thank you, Peter, for the energy and dedication your bring to theses events and for helping with the last minute changes. Attendees are saying how much they enjoyed the evening and what an eye-opener the Madeira was to them. Great selection for this event too!
Piers Hesketh-Gardener
Head of Marketing, Claremont
The evening was very well received and the feedback was excellent.
Look forward to the next time!
Maida Atkins
Vice President, Corporate Events, BLACKROCK
I just wanted to say thank you for a great event yesterday, I think it went over really well with the audience and the set up worked well. Thanks also for your perseverance in ensuring the wine was delivered in (just about) one piece!
Look forward to working with you again in the future and I hope this evening's event is a success.
Rebecca Law
European Investment Banking, Robert W Baird Ltd
Thank you for organising a magnificent event at the Mandarin Oriental in HongKong! Our clients really appreciated the unpretentious descriptions for each wine together with your anecdotes and stories that made for a really fun evening. You have a unique talent in being able to create exactly the right atmosphere for the HNWI present and that, together with the amazing wine, made for a much easier atmosphere in which we could do business, please let me know when you are next in Hong Kong and Singapore and I would love to repeat the process.
Paul Bennet
International Business Development Director, Berkeley Group, Hong Kong & Singapore
"Dear Peter, What a really excellent evening last night. An
outstanding symphony of wines, orchestrated, conducted and narrated with brio by the solo maestro."
Sir Edward Troup
HM Treasury & HMRC
Having previously used Peter Lunzer at CitiGroup for a number of successful client dinners, I thought that Peter would be a valuable addition to our annual ski trips to Chamonix and Zermatt for our Private Equity clients at GE. After a day in the slopes the last thing you need is anything taxing and Peter with his relaxed and charming ways managed to create the right atmosphere leaving all wanting more. Great fun with and accomplished presenter with a deep knowledge of wine! I would not hesitate to use LWE and Peter Lunzer again for high profile client entertainment!
Vivek Rattan
Senior Vice President, GE Commercial Finance
Capreolus Club gatherings are always well attended and we have found Peter Lunzer of the Lunzer Wine Events, to be a wonderful host on the subject of wine and spirits, which provides a memorable addition and subtle distraction to the conversations about sporting rifles and their use in the field. At our Holland and Holland event the venue presented a superb setting for Peter Lunzer to introduce some excellent wines that included; Pol Roger, William Fevre, Chablis 2013, Chateau Lamothe Cissac, 2009, and Chateau Batailley, 2005. Each wine was expertly introduced to guests by Peter, whose encyclopaedic knowledge of wines and wine related anecdotes, made for a highly amusing and entertaining evening.
Peter Jones
Founder Of Capreolus Club, London
A few of our corporate clients: