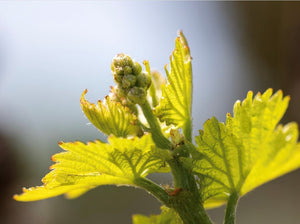 The Legal Partners
It is such a joy being The Legal Partners for Lunzer Wines. Whether advising on complex business matters, employment law or sharing the sporting social life of mutual friends such as Richmond Rugby Club, Peter Lunzer is easily the most engaging and knowledgeable wine 'non bore' you could hope to spend time with. Having been for over 20 years one of southwest London's most refreshing, commercially minded business and employment law firms, advising employers and business owners nationally as well as closer to home in Richmond, it's wonderful having businesses like this on the doorstep.
Richmond Football Club
is a rugby union club from Richmond, London. 
It is a founding member of the Rugby Football Union, and is one of the oldest football clubs in the world founded in 1861. 
Richmond Men's 1st XV plays in the RFU Championship in the UK
This club is close to Peter's heart having played there for 11 seasons and Oli (U14s) has been continuing the tradition…
The CanapéBox
has been supplying some of our events since before Lockdown and we are really happy to be working with them again
 Born out of an event catering background delivering first class events and receptions, CanapéBox was created to be the very best party canapés catering and delivery service in London. It was developed in the recognition that our clients were looking for just canapés and finger food without the fuss, expense and risk of engaging traditional caterers.
Smith & Taylor
Established in 1986, Smith & Taylor was the first independent private UK company specialising in the storage and management of wine. Whether clients wish to store 10,000 bottles or a single case, Smith & Taylor provides a personal service with unparalleled expertise and attention to detail.
In 1989 a lawyer storing wine at our Chelsea Bridge Cellars asked us to create a wine cellar in his home. Since then Smith & Taylor has gone on to design, make and install hundreds of bespoke and luxury wine rooms and cellars around the world.
There is tremendous pleasure derived from learning, particularly about a subject as hedonistic as food-enhanced wine, and Peter Lunzer adds still further enjoyment with his style, wit and consummate ability as a raconteur. One leaves an event feeling extraordinarily well wined, dined, enlightened and educated, as well as thoroughly amused.

Jane Herries Treasurer & Vice Chair

Guild Of Food Writers
Peter is a fantastic and knowledgeable host. He does an admirable job of ensuring that everyone feels included and comfortable. Exceptional wines in fabulous surroundings ensure a distinctive and memorable evening.

Angus Jackson OBE

Director, Tobal Consulting
"People underestimate the power of selecting the right wines for their events. Peter Lunzer of Lunzer Wine has a unique ability which he shared eloquently with our guests at an LVL Showcase Event held at the IOD. Wine is a subject many people find confusing and I highly recommend Peter's down to earth approach to unravelling the mysteries of wine."

Mark Ward

Founder, Leading Venues of London